Welcome to the

The Simgm Wiki is a collaborative encyclopedia for everything related to Simgm

Pages Involving The Wiki
About SimGM Wiki
Wiki Rules
Wiki Administrators

Other Important Pages
SimGM Cast
SimGM Crew

The Gleedo

SimGM Wiki Awards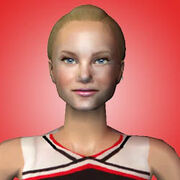 Brittany Susan Pierce (often stylised as Brittany S. Pierce) is a character from the SIMGM Glee spoofs. She is based off of the character on Glee with the same name. She is played by Heather Morsim, the Sim equivalent of Heather Morris.

Brittany may seem to be the dumbest member of the Glee club due to her random outburst of words that come out of her mouth, that usually reveal a secret or have no context to what is being said, whatsoever. However, it is shown that she is quite smart, after answering Artie's quiz. She even has her own language (unicorn). She is a kind hearted girl, who strives for what she believes is right.Read more...

Michael Aguilar

(the voice of

Kurt

) sometimes puts on an accessory, such as a scarf or a pair of sunglasses, to feel as if he actually is Kurt, while recording. He believes this to be important, as it helps him to become the character when recording.
Heather Morsim

gets easily distracted on camera, and often smiles at the camera or looks away during filming.
Puck

has been voiced by five people, making him the character who has been voiced by the most people.
Submit your own trivia facts here!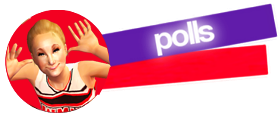 What did you think of the Glee spoof Finale ?
How do you feel about the Gleedos?
Last poll: 52.11% of the voters said Hello/New York, New York was their favorite New Directions song
Community content is available under
CC-BY-SA
unless otherwise noted.